Posted by DrJeff on July 31st, 2011
Filed under 0. Site News, 2. Nature of Exploration, 3. Science Education, 6. Cool Spacecraft
Copyright 2011 | About this blog
Click on the image and feel the magic. The International Space Station (ISS) with Endeavour (STS-135) docked. 16 SSEP Experiments are aboard. ISS dwarfs Endeavour.
As Center Director for the National Center for Earth and Space Science Education, I'm proud to share a new program opportunity for real student research in orbit—for students in your community. The Student Spaceflight Experiments Program (SSEP), which we launched in June 2010, saw 27 student-designed flight experiments on STS-134 and STS-135, the culmination of 31,000 students engaged, and 1,027 student team proposals for experiments. For the past month, we've been working hard to reconfigure the program for routine operations on America's newest National Laboratory—the International Space Station. Today, we just announced the opportunity! I wanted to let folks know about it here, and invite you to think about this program for YOUR community:)
-dj
Sunday, July 31, 2011
Private Sector Effort Offers Real Research Opportunity for Grade 5-16 Students aboard International Space Station, 50,000 Expected to Participate
Next Phase of Bold New STEM Education Program that Attracted National Attention with Student Experiments on Final Flights of Shuttles Endeavour and Atlantis, and Provided Participation to 30,700 Students
THE NATIONAL CENTER FOR EARTH AND SPACE SCIENCE EDUCATION (NCESSE) ANNOUNCES AN IMMEDIATE AND HISTORIC OPPORTUNITY FOR COMMUNITIES ACROSS THE U.S. TO PARTICIPATE IN THE FIRST STUDENT SPACEFLIGHT EXPERIMENTS PROGRAM (SSEP) MISSION TO AMERICA'S NATIONAL LABORATORY IN SPACE—THE INTERNATIONAL SPACE STATION (ISS). THE PROGRAM IS ALSO OPEN TO ISS PARTNER NATIONS.
SSEP is a keystone Science, Technology, Engineering, and Mathematics (STEM) Education program launched as a U.S. National initiative in June 2010. More broadly, SSEP is about a commitment to student ownership in exploration, to science as journey, and to the joys of learning. For school districts—even individual schools—it provides an opportunity to implement a systemic, high caliber, and historic STEM education program that is tailored to a community's strategic needs in STEM education.
Deadline for Letters of Commitment from Interested Communities:
September 15, 2011
Jump to: SSEP MIssion 1 on the International Space Station Announcement of Opportunity
The SSEP on-orbit research opportunity is enabled through NanoRacks LLC, which is working in partnership with NASA under a Space Act Agreement as part of the utilization of the International Space Station as a National Laboratory.
Posted by DrJeff on July 14th, 2011
Filed under 2. Nature of Exploration, 3. Science Education, 6. Cool Spacecraft
Copyright 2011 | About this blog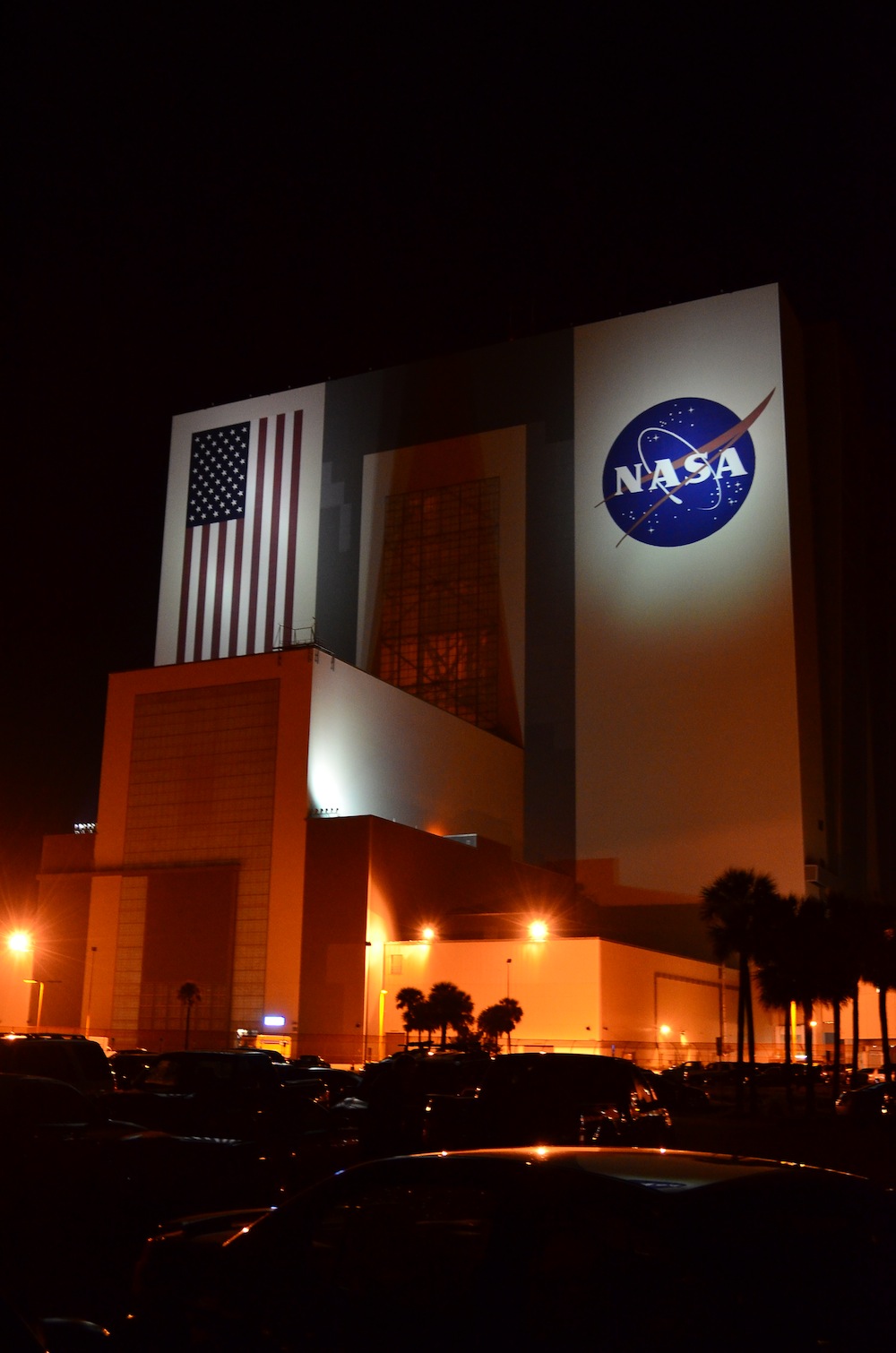 Photocaption: Vehicle Asembly Building (VAB) during the final mission of the Space Shuttle program (STS-135).  Photo by Eric S. Ackerman. CLICK FOR ZOOM
This past year has been a humbling experience for me, the staff of the National Center for Earth and Space Science Education and the thousands of students and teachers in the 27 communities participating in the Student Spaceflight Experiments Program (SSEP). Enabled by a Space Act Agreement between NASA and NanoRacks, LLC, we've all had the adventure of a lifetime. We've had the distinct honor of being part of history, and part of the 30 year legacy of the United States Space Shuttle program. The Space Shuttle, and the National Aeronautics and Space Administration—both national treasures—stand for what is a fundamental regarding the nature of our existence—our need to know, to question, to push the boundaries of what is familiar, and to broaden our understanding of ourselves. Anyone witnessing the final Shuttle launch on July 8 at Kennedy Space Center (I was lucky enough) could not help but be overwhelmed by what we have done as a nation of spacefarers, and realize that the dawn of a new era is at hand. To all those that are participating in SSEP, you need to know that you are helping to blaze a trail into that new era, and there has been no bigger supporter of your achievements than NASA. With the 27 experiments aboard Endeavour and Atlantis, selected from over 1,000 student team proposals, you, the next generation, are the link between a celebrated past and a future in space exploration that is only now being written. And this remarkable journey we've been on together? It has really been about celebrating the past, embracing the present, and inspiring the future. Isn't that what learning and exploration are all about?
Read the rest of this entry »